Services
SEA is an adaptive company. We have worked on a wide variety of projects with many different clients and aircraft, in many different locations. Some of our main services have included FAA Icing Certification Tests, probe design and development, and the creation and use of real-time data aquisition systems. However, we recognize that different problems require different solutions, and that no two problems will be exactly the same. Therefore, when it really comes down to it, we work with you to solve your specific problem. We are open to new and unexplored ideas and uses of our equipment and services.
Aircraft and Engine Icing Certification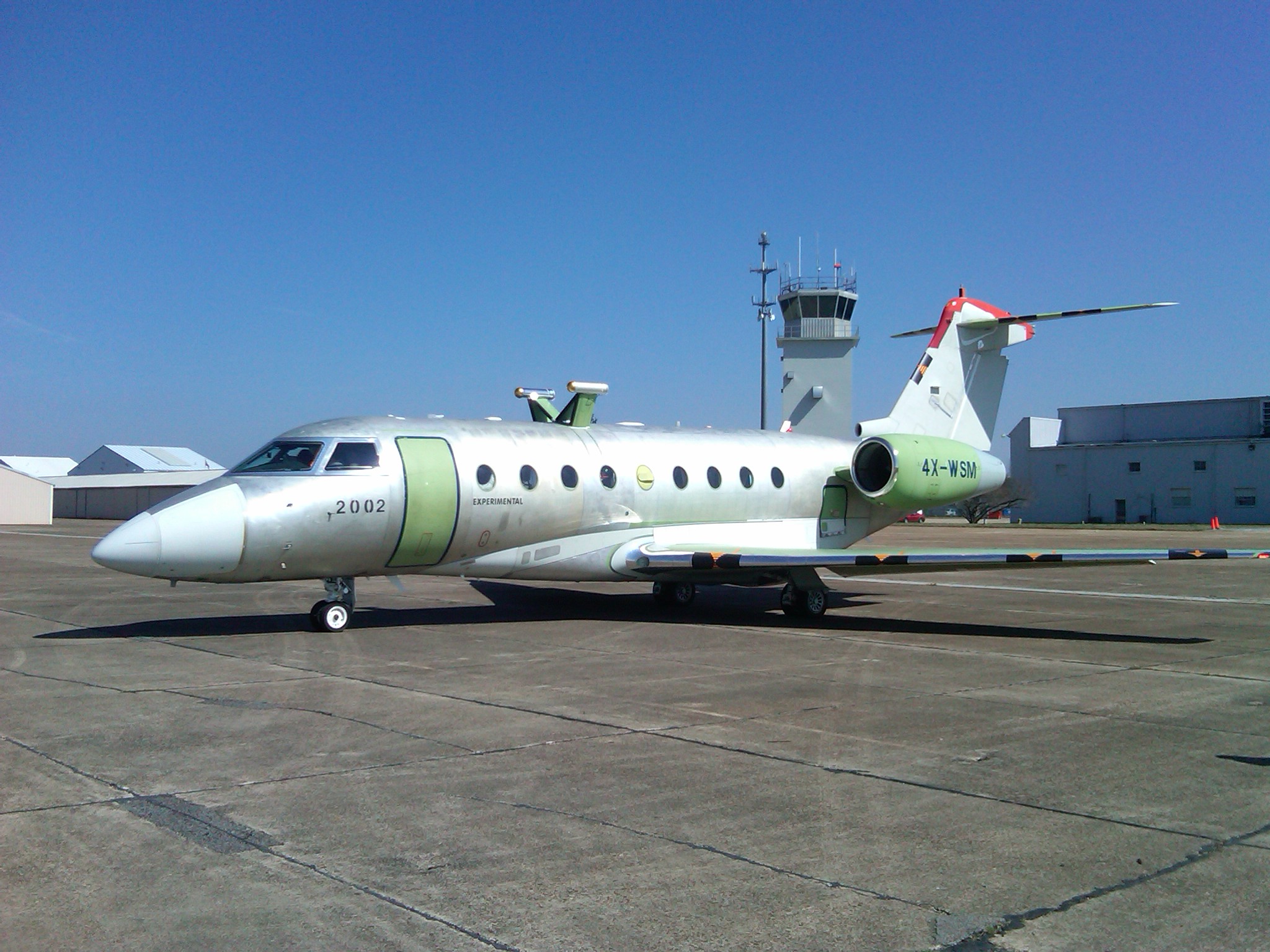 Icing Certification for Gulfstream 280
Whether you need measurement equipment, data acquisition systems, on-site support, and post campaign data preparation, or you just need some simple advising, we're here to help. Science Engineering Associates, Inc. has been providing support and equipment for aircraft icing certifications for many years, for planes of all sizes and capabilities.
Click here to view a statement of work.
If you would like a more specific statement of work tailored to your needs, feel free to contact us.

Wind Tunnel Research and Development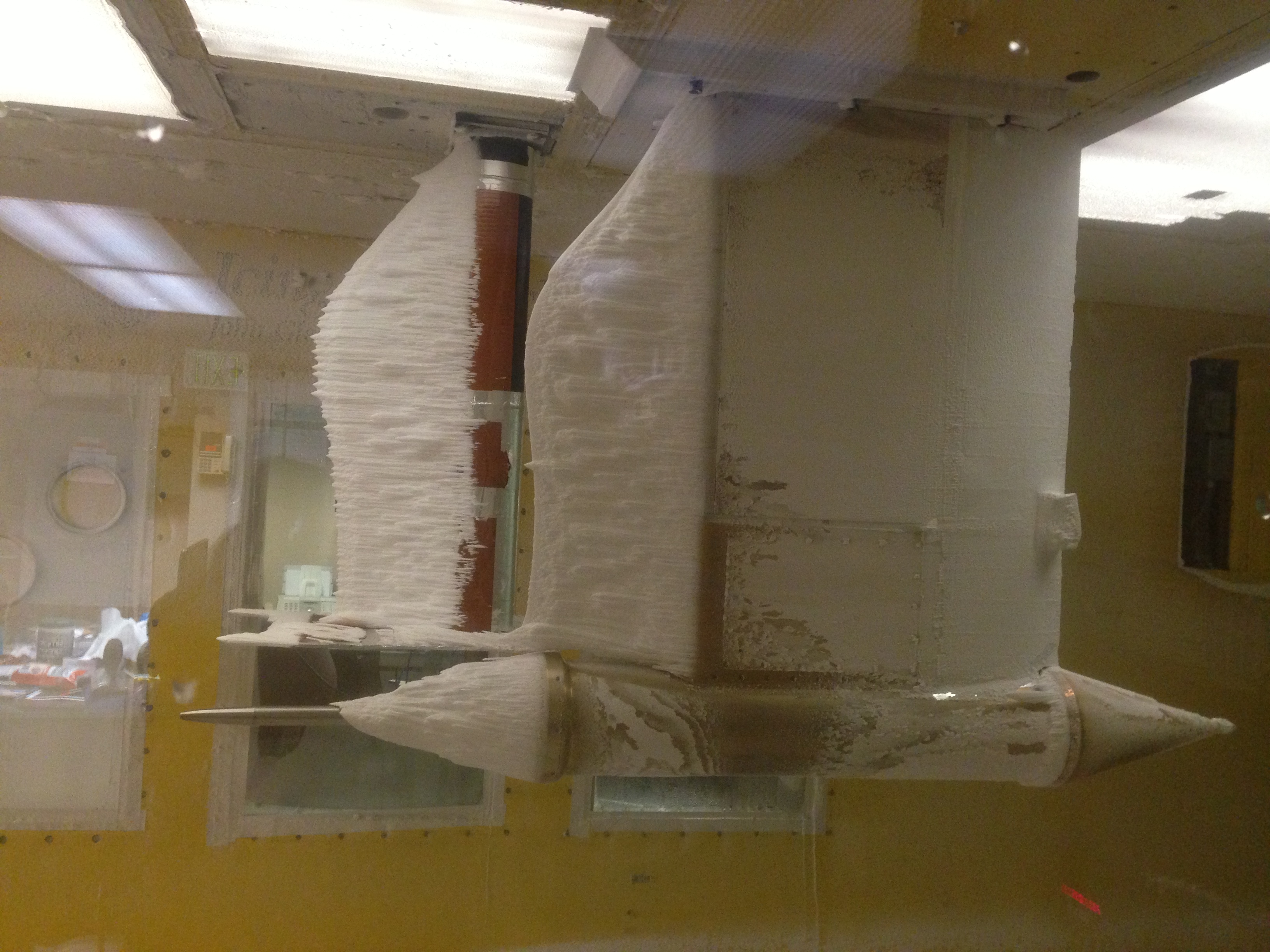 IKP2
in NASA Glenn Icing Research Tunnel
Though much of our work is done on aircraft, a great deal also takes place in various wind tunnels. These include—among others—the NASA Glenn Icing Research Tunnel (IRT), the Cox Icing Wind Tunnel (IWT), and the Walter H. Beech Wind Tunnel (WSU).
Probe Research and Development
The Multi, Robust, and IKP2 probes listed in our Products section were designed based around the need to aquire data about liquid and ice water content
We often modify our designs to fit the custom requirements of our clients. For example, some of our probes have been made with a thinner base to account for less space. Some multi-element probes have been made with only one element in them.
Research Project Support
SEA probes have been used for weather reseach projects in numerous occasions with companies like NASA, Environment Canada, and NRC.
The video below is an example of our collaboration with NASA on the DC-8 Aeronautics Campaign, utilizing several of our probes, the M300 Data Aquisition System, and on-site support.
Software/Firmware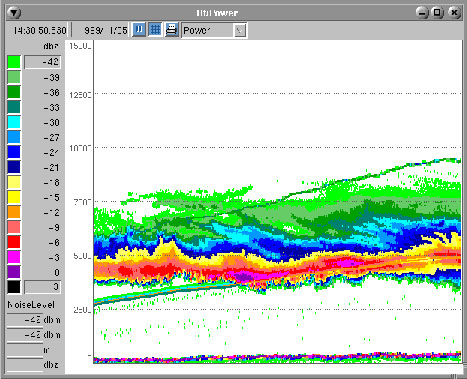 M300
HTI Power Graph Window
Our main software focus is Data Acquisition Systems (like the M300), which can be used to collect data from various instrumentation and parameter inputs from aircraft, wind tunnels, and other systems. These systems are often used for assisting in FAA Aircraft Icing Certifications.
We also write the firmware on our control systems, like the IKP2 and WCM-2000, and some boards, such as the SUSA board.